Filter Standpipe Cap
The standpipe, located in the filter compartment, consists of a standpipe and a cap. The 3-1/2" standpipe is threaded into the filter wall fitting in the floor of the filter compartment. The standpipe secures the filter in a vertical position.
Designed in white for a sleek appearance. Compatible with 1989 to current Hot Spring Highlife, Limelight, and Tiger River spa models.
*Check specs section for full list of compatible models and years.
Specifications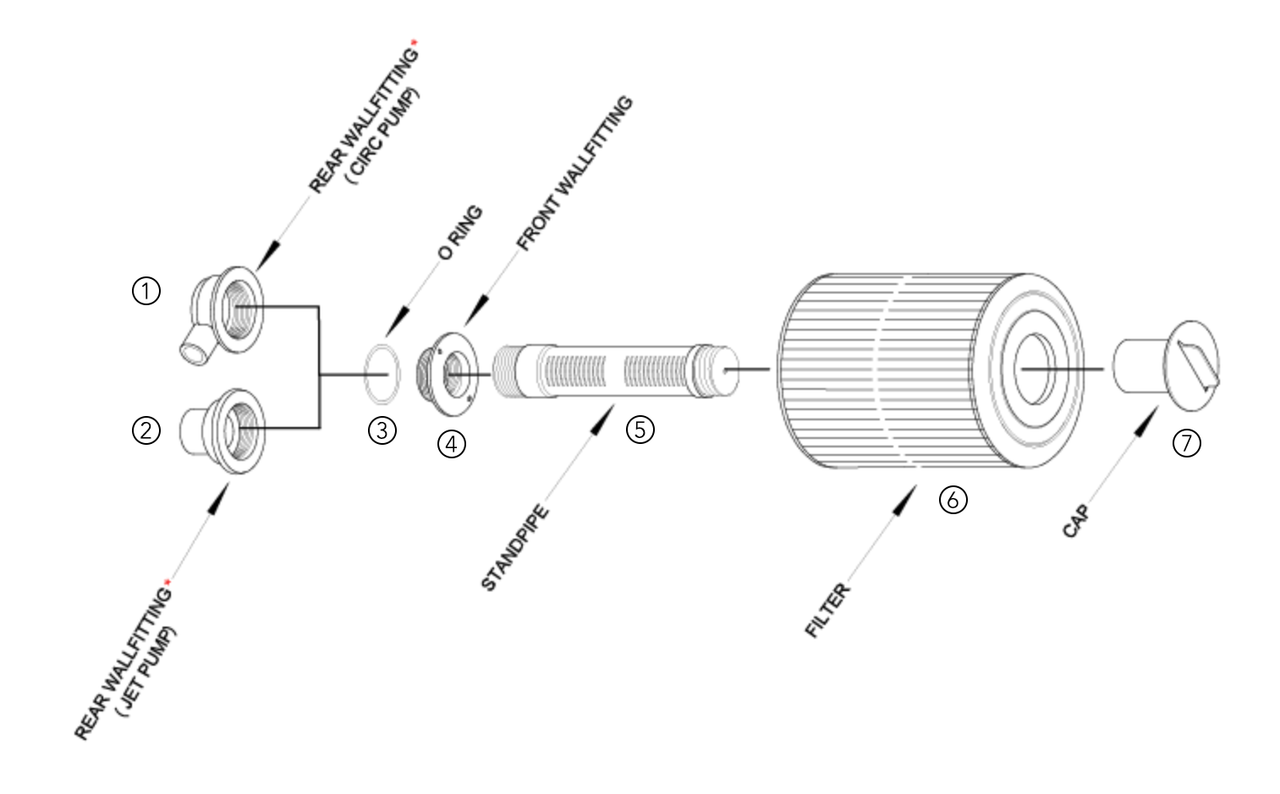 | | | |
| --- | --- | --- |
| Item | Description | Part # |
| 1 | Drain Wallfitting 3/4 Inch | 35911 |
| 2 | Wallfitting, Rear: Wallfitting #1 Rear | 30490 |
| 3 | O-ring: 0-ring 2.350inx.190in 30 Sil | 30482 |
| 4a | Wallfitting #1 Front | 30488 |
| 4b | Wallfitting, Grey W/O Knockout | 71263 |
| 5a | Standpipe Filter 9-3/4In | 31390 |
| 5b | Standpipe, W/Restrictor | 76504 |
| 6 | Filter, 65Sf Tri-X 9/Cs | 73250 |
| 7a | Standpipe,Cap 3-1/2,Hss,White | 31389 |
| 7b | Standpipe,Cap 3-1/2,Tr,Grey | 36513 |